A quintessential Italian City, Verona was made world-famous by Shakespeare as the romantic setting for the greatest love story of all time – Romeo and Juliet. Inspired by Verona's picturesque Piazzas, cobblestone roads, and renaissance art, Khayeri brings Northern Italy's lasting beauty and colour palette to the memories of Verona collection.
Engineered Collection
SIZE
8" WIDE IN TWIN STRIP FORMAT (2 X 4" WIDE)
OR
8" WIDE IN THREE STRIP FORMAT (3 X 2 3⁄4" WIDE)
9/16 (14MM THICK)
CONSTRUCTION
MATTE LACQUER OR LOW MAINTENANCE OIL
FLOATING-CLICK INSTALLATION
JULIET
Combining style, sophistication, and value, this collection offers modern, design-inspired flooring choices to match any décor. These floating-click installation wood floors are engineered specifically for the Multi-Unit Development Industry seeking the highest structural support, practical maintenance, and signature Khayeri Italian Design.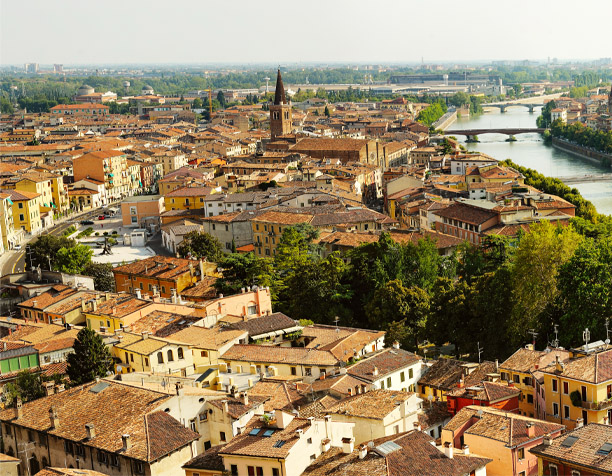 TavolaTM Collection
SIZE
6 1⁄2" WIDE
3/8 (9MM THICK)
CONSTRUCTION
MATTE BRUSHED FINISH
FLOATING-CLICK INSTALLATION
ROMEO
These northern Italy-inspired, engineered veneer wood floors are designed for easy floating-click installation and repairs, and have a durable matte brushed finished or a low maintenance oil finish. Innovative construction provides board stability, and gives a designer look at an affordable price.